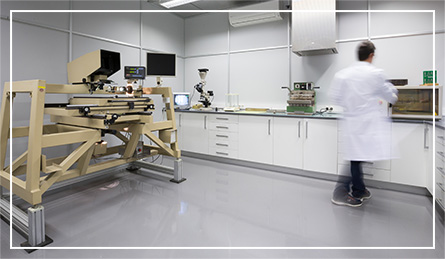 The entire workforce that makes up TECCI, is conscious of the importance of the environment in which we develop our daily activities: how to get around, eat, work, socialise with others, use products and services, etc. In short, how to live, and how to do so in society. A society that is ever changing, increasingly interrelated and global.
In our awareness that all our activities have an impact (*), whether visible or not, and with the aim of contributing to TECCI's sustainable development and that of the environment that surrounds us, we take on an environmental commitment with society and with ourselves in which we define our present activities and in which we set guidelines to be carried out in our activities
Producing our products in an environmentally responsible and friendly way.
Improving water, energy and waste management.
Developing the processes in a sustainable, energy efficient way.
Involving our suppliers in the need to collaborate in improving the environment.
To achieve this, we have provided various resources as well as carrying out different activities, all aimed at the sustainable management of our activities, among which we can highlight:
We work with external and independent laboratories, with ENAC accreditation, in performing regular analyses of the water.
We have modern infrastructures, for the reuse and minimisation of water resources.
We have our own water-treatment system at our facilities, independent from other subsequent treatment that can be carried out on the water used.
We comply with European guidelines regarding substances in our products (among the most advanced on earth).
We provide our customers with the most advanced, lead-free finishes.
The production plant is equipped with filter-proof floor and we have spill-proof retention systems to ensure the quality of the ground on which we are established.
We optimise the processes by reducing rejects, and therefore avoiding reprocessing with the subsequent raw material and energy savings and minimising the waste generated.
We manage the waste generated with authorised agents, always aiming to reuse and reutilise them.
We promote the development of environmental activities among our suppliers, ensuring that more than the 80% of our raw material suppliers are certified by independent bodies under ISO 14001 for the Environment.
Any investment involves an analysis to achieve energy optimisation and the raw material resources it will consume in its working life.
We are active members of the United Nations Global Compact.
In case that you need more information about our quality policy, you can ask for it through our contact form.